Mission Statement
Our mission is to inspire a philanthropic culture with our community to promote a thriving place to live, work and play.
The role of a Community Foundation is to provide for the FUTURE needs of the community by accepting donations to establish permanently endowed funds, and using the interest from these invested funds to benefit the community through grants for projects.
The Community Foundation is governed by a Board of Trustees and has a youth component, the Youth Advisory Council (YAC).
The Chippewa County Community Foundation is pleased to announce a new scholarship – the Emily and Frank Smiddy STEM Scholarship.  This scholarship is available to a graduating student from any High School in Chippewa County and Cedarville High School that is pursuing a degree in one of the STEM (Science, Technology, Engineering and Math) fields.  The scholarship is valued at $40,000 payable over four years;  year one – $6,000, year two – $8,000, year three – $12,000 and year four – $14,000.   Applications (and required documentation) are due by May 31st by either mailing to CCCF, PO Box 1979, Sault Ste. Marie, MI 49783 or emailing to [email protected].
The Chippewa County Community Foundation will be accepting Youth Advisory Council (YAC) grant applications until Wednesday, April 18th, 2018.
Apply Now
The Chippewa County Community Foundation's YAC is a student-led group responsible for developing grant recommendations for the annual distribution of income from the Youth Enrichment Endowment Fund held at the Chippewa County Community Foundation. This fund was established by a grant from the W.K. Kellogg Foundation and is held in permanent endowment for projects and programs that benefit youth. YAC members (high school age students) identify issues of concern to youth in the community and prepare a grant application that addresses those areas. Finally, members review the grant proposals received and make funding recommendations to the Chippewa County Community Foundation's (CCCF) Board of Trustees.
Grant applicants must be available to present their youth-related project to the YAC students on the evening of Wednesday, April 25th between 4pm & 7pm. The maximum grant request is $3,500.
Download Check. Slash. Survive. Application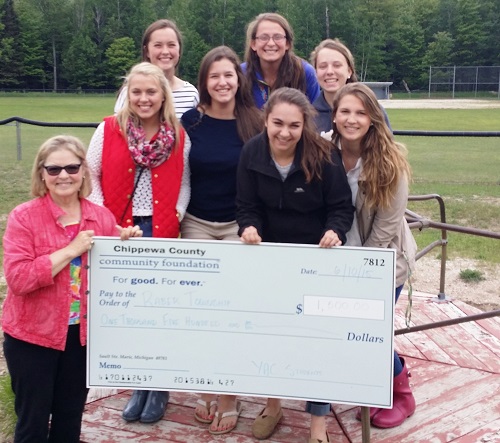 Our Community Foundation at a Glance
Established in 1994, the Chippewa County Community Foundation is one of more than 700 community foundations in the United States today. We serve Chippewa County, offering people a variety of ways to touch our community through philanthropic giving.
Board of Trustees
Debbie Jones, Executive Director
Kelly Freeman – Chair
Joshua MacDonald – Vice Chair
Erica Newland – Secretary
Alex Prater – Treasurer
Doug Laprade
Joshua Billington
Susan Kenn
Wilda Hopper
Krystle Gerzetich
Dan Dasho
Isaac McKechnie
Financial Statements
The Chippewa County Community Foundation annually appoints an independent auditor to conduct an audit of the combined financial statements of the Foundation.
Our latest Audit Reports.
Also available, our yearly
990 IRS Tax Returns:
View at GuideStar
Policies
Investment Policy
The purpose of this Investment Policy Statement is to establish a clear understanding of the philosophy and the investment objectives for the Chippewa County Community Foundation (hereinafter, "CCCF"). This document will further describe the standards that will be utilized by the Finance Committee in monitoring investment performance, as well as, serve as a guideline for any financial manager retained.
Spending Policy
This Spending Policy Formula is applied against the net asset value of all endowed funds at the calendar year end of each year. Net asset value is after the investment and administrative fees have been paid.
Helping donors do good work…forever.
The Chippewa County Community Foundation is a nonprofit, community corporation created by and for the people of Chippewa County. We are here to help our donors make a positive impact on their community.
Three special features of Community Foundations
One: Personalized Service. We make giving easy and effective, accepting a wide variety of gifts and providing donors a number of charitable options. You can contribute cash, stocks, property, and bequests. You may also establish a fund in your name or in the name of a loved one. In most cases, your gift qualifies for maximum tax advantage under federal law.
Two: Local Expertise. Our professional staff has an in-depth understanding of the issues, opportunities, and resources that shape our community. They monitor all areas of community need- including human services, education, the environment, healthcare, the arts, and economic development. We can help you learn more about local organizations and programs that make a difference in areas you care about most.
Three: Community Leadership. We invest in the long term and bring people and organizations together, convening diverse voices to address local issues and opportunities. Our business is building community.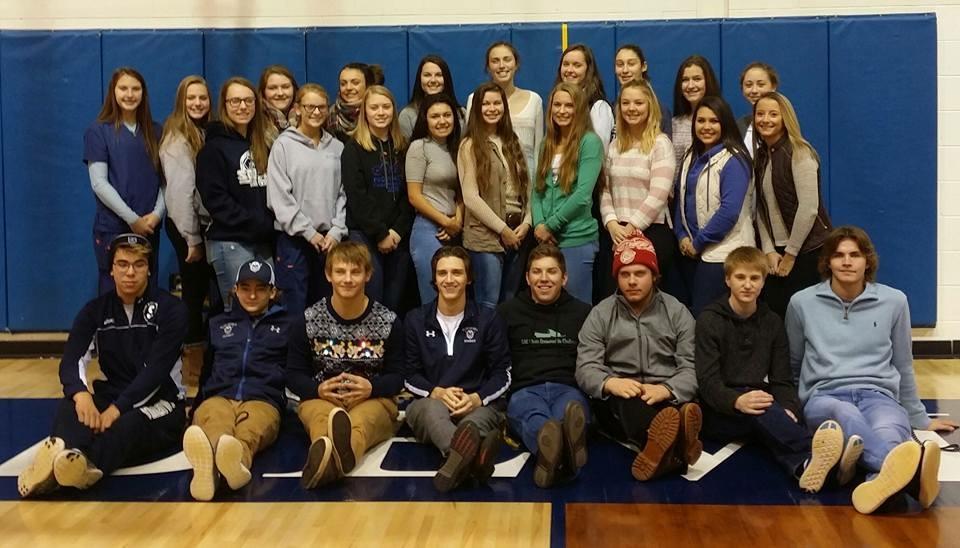 Chippewa County Community Foundation
© 2016 Chippewa Country Community Foundation.